Hi! I'm Warren.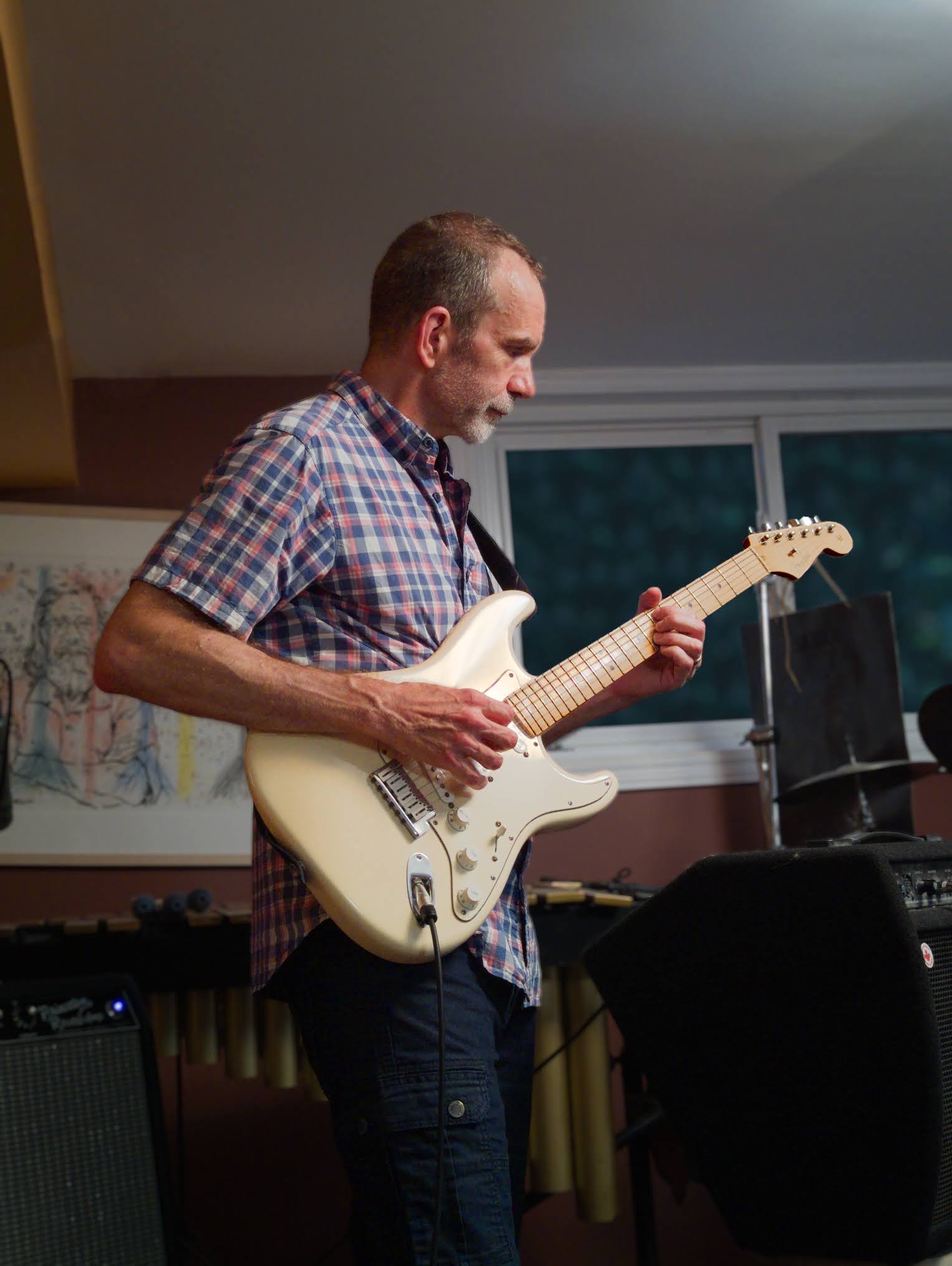 I am a musician and composer. I am interested in creating music that apply textures, guitar effects, loops, found sounds, and accidental sounds. While I am primarily a guitarist, I do dabble with other instruments such as double bass, my home made Cajon, and piano. I also do some music programming.
I have a sound, a tone, a music in my head that I am trying to express. I know this isn't unique. Most creative musicians will say the same thing.
I've always had an interest in creating and recording music. Even as a young teen, I was experimenting creating music using multiple cassette decks to simulate overdubbing. Things changed significantly when I was able to purchase an early 4 track cassette recorder (Fostex X15). I used that Fostex extensively to record both my own music as well as create demo tracks for area bands.
In addition to my own solo efforts I have collaborated with a number of different people over the years. The most notable collaborations being Bits of Food (aka BOF), Baku, Name with No Sound, and more recently Magic Daffodils
You can read about my musical projects and collaborations here.
You can check out my discography here.
You can read about the gear I use here.
I am a member of the Society of Composers, Authors and Music Publishers of Canada (SOCAN).